BSD City, 27 Juni 2021 – Seorang muslim diwajibkan untuk dapat membaca Al-Qur'an dengan baik dan benar. Namun pada kenyataannya, masih banyak umat muslim yang belum mengenal huruf hijaiyah sehingga tidak bisa membaca Al-Qur'an. Untuk membantu mereka mampu membaca Al-Qur'an, Yayasan Muslim Sinar Mas Land bekerja sama dengan Yayasan Mama Papa menggelar training of trainers (ToT) secara virtual kepada 50 ustaz/ustazah dan guru mengaji dari masjid di sekitar kawasan Kota Wisata Cibubur, Legenda Wisata Cibubur, dan Grand Wisata Bekasi. Dalam ToT tersebut, para peserta mempelajari Metode Mama Papa sebagai cara membaca Al-Qur'an dengan cepat. Kegiatan tersebut merupakan rangkaian dari program Berantas Buta Al-Qur'an (BBQ) Virtual 2021 yang menargetkan 150 ustad/ustazah dan guru mengaji serta 300 anak usia 7-12 tahun dari 50 masjid sekitar kawasan tersebut.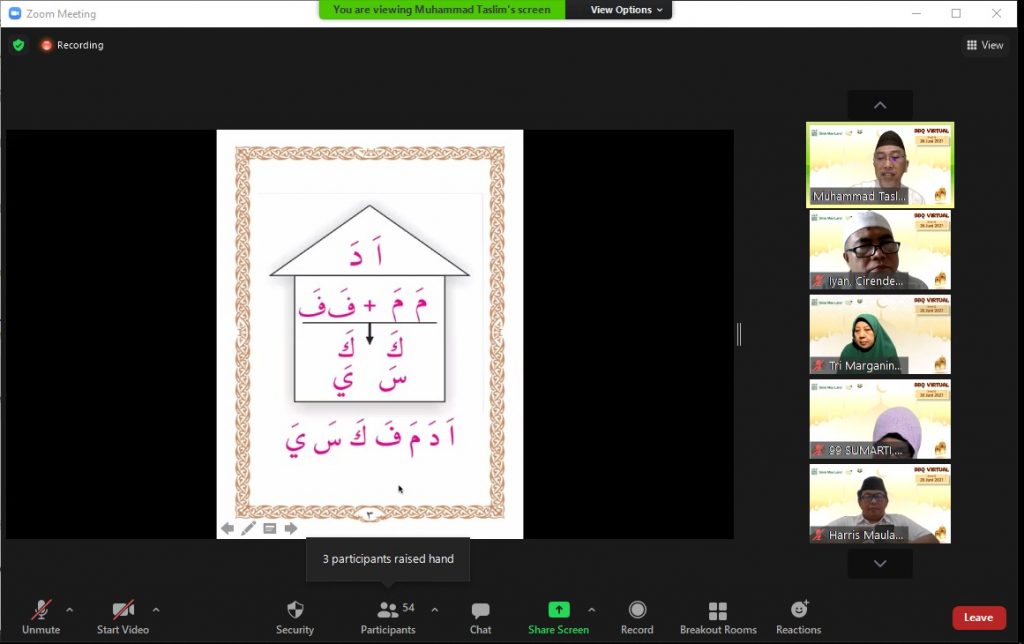 Dewan Pembina Yayasan Muslim Sinar Mas Land yang merangkap sebagai Ketua Harian Yayasan Muslim Sinar Mas Dhony Rahajoe menjelaskan bahwa metode Mama Papa dapat membantu seseorang membaca Al-Qur'an dengan mudah. Waktu yang dibutuhkan juga tak lama, asalkan didukung komitmen kuat. "Pelatihan ini dipimpin langsung oleh Ustaz Muhammad Taslim yang juga sebagai pencipta metode Mama Papa. Kami berharap melalui Program BBQ dapat membantu mengurangi jumlah buta aksara Al-Qur'an umat Islam di Indonesia."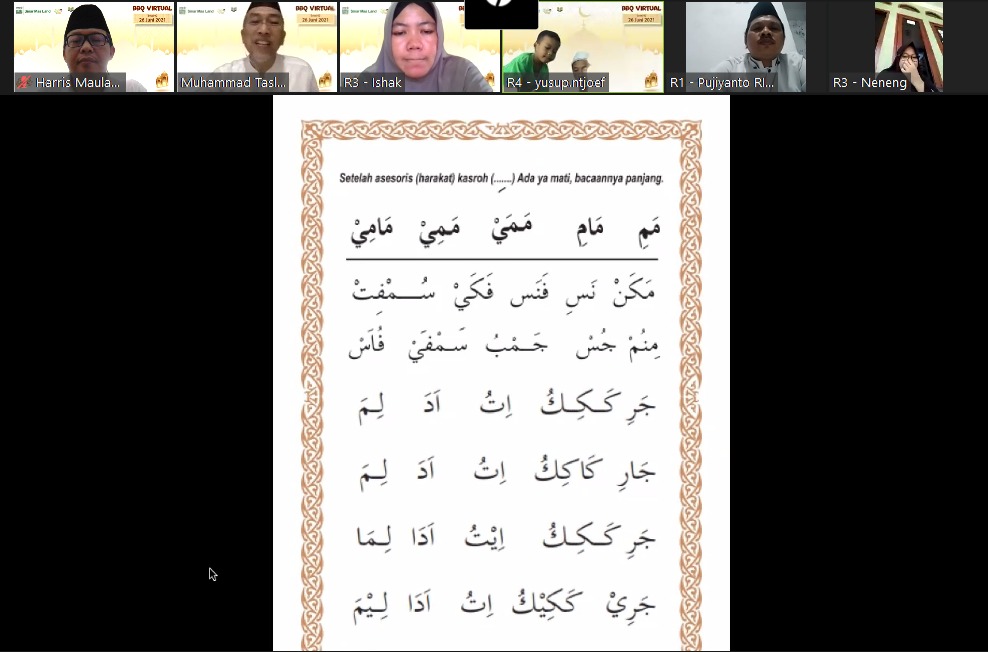 Lebih detail, Dhony menjelaskan program BBQ Virtual 2021 memberikan pelatihan atau training of trainer (ToT) kepada ustaz/ustazah dan guru mengaji sebanyak tiga kali sejak dari Mei-Juli. Dalam tiap pertemuan, para ustaz dan guru mengaji mendapatkan pelatihan intensif selama 3 jam menggunakan metode pengajaran Mama Papa. Selama pelatihan, para peserta juga dibekali buku panduan dan alat peraga dalam bentuk salinan digital agar mudah memahami metode tersebut. Selanjutnya, ustaz atau guru mengaji tersebut diwajibkan menerapkan metode tersebut dalam mengajarkan membaca Al-Qur'an kepada jemaah dan murid mereka.
Metode Mama Papa yaitu cara cepat membaca Al-Qur'an yang menggunakan pendekatan cerita. Cara bacanya pun hampir mirip dengan membaca Arab Melayu. Menariknya, huruf-huruf hijaiyah yang berjumlah 29 dikenalkan dengan bahasa sehari-hari sehingga mudah dimengerti bagi mereka yang belajar membaca Al-Qur'an.
Program BBQ Virtual dimulai sejak 2 Mei 2021 dan akan ditutup bertepatan dengan perayaan Tahun Baru Islam 1 Muharam yang jatuh pada Agustus 2021. Pada acara tersebut akan diselenggarakan lomba baca Al-Qur'an secara virtual antar anak didik dari 50 masjid yang telah mengikuti program BBQ Virtual 2021 kategori usia 7-12 tahun dengan total hadiah sebesar Rp42 juta. Pada puncak acara BBQ tahun 2018 dan 2019, lomba baca Al-Qur'an dengan metode Mama Papa diikuti oleh ratusan murid taman pendidikan Al-Qur'an (TPA) terdiri dari kelompok usia 4-12 tahun di sekitar kawasan BSD City. Program BBQ dilaksanakan sebagai bentuk kegiatan sosial keagamaan bagi masyarakat di sekitar lingkungan proyek Sinar Mas Land. (*)